2022 Student Bursary Winners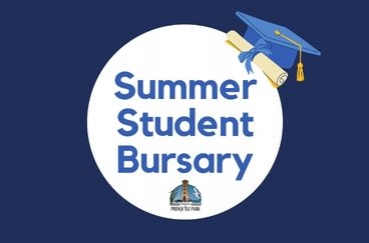 The Friends of Presqu'ile Park sponsor a Student Bursary Program to encourage post-secondary education and to recognize the excellent work of our seasonal staff. The bursaries are open to all students returning to university, college, or trades training.
This year, we awarded two bursaries to student staff members who are pursuing education in fields related to the environment. The presentations were made August 20th at Stonehedge.
The $3000 Beverlie Cook Career Bursary was awarded to Clarissa Duthie. Clarissa has worked at Presqu'ile Provincial Park for the past five summers as a Discovery staff member. She enjoys her interaction with visitors to the park and has developed and run programs such as Creatures of the Night, Frog Hop, Soldiers' Life, and Marvelous Mammals. This fall she will continue her studies at Guelph University in Environmental Science. Clarissa would like to continue with Ontario Parks, perhaps taking on the role of Chief Park Naturalist in the future.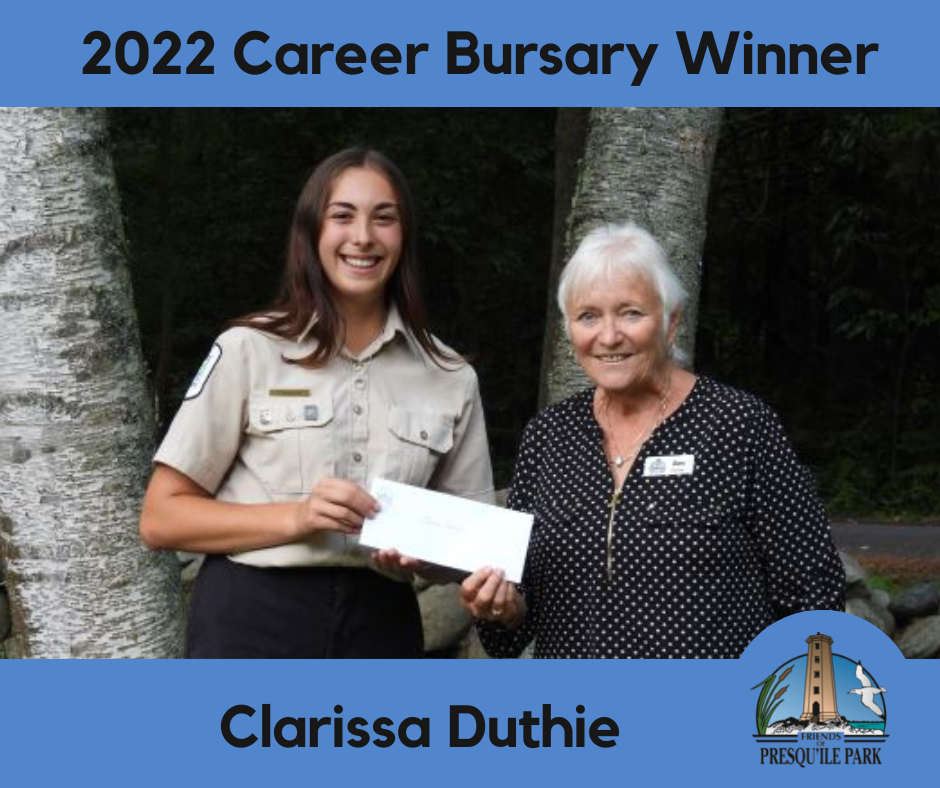 The Friends Of Presqu'ile Park $1000 Student Employee Bursary was given to Emma Sabine-Craig who has worked for the park for three summers. In this time, she has worked in the Discovery Program, at the main gate, and in maintenance. Emma's strong work ethic and willing attitude were noted in her nomination. Emma will be attending Carleton University in pursuit of her Bachelor of Science.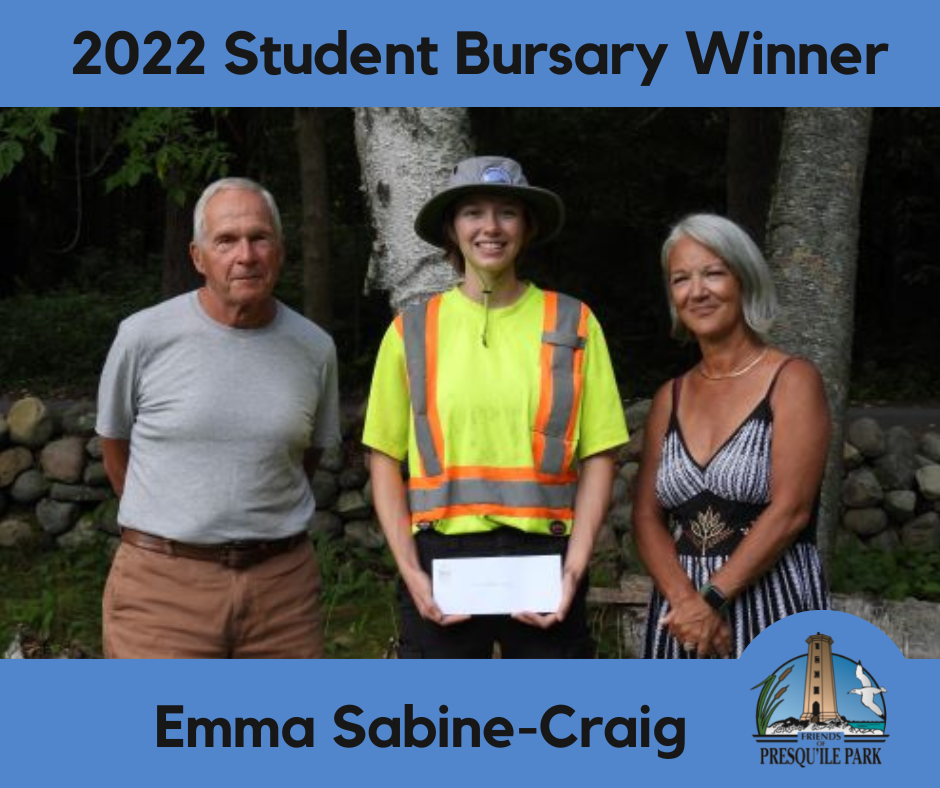 These two young women are part of a staff that The Friends of Presqu'ile Park are proud to recognize with these bursaries and look forward to providing to others in the future.